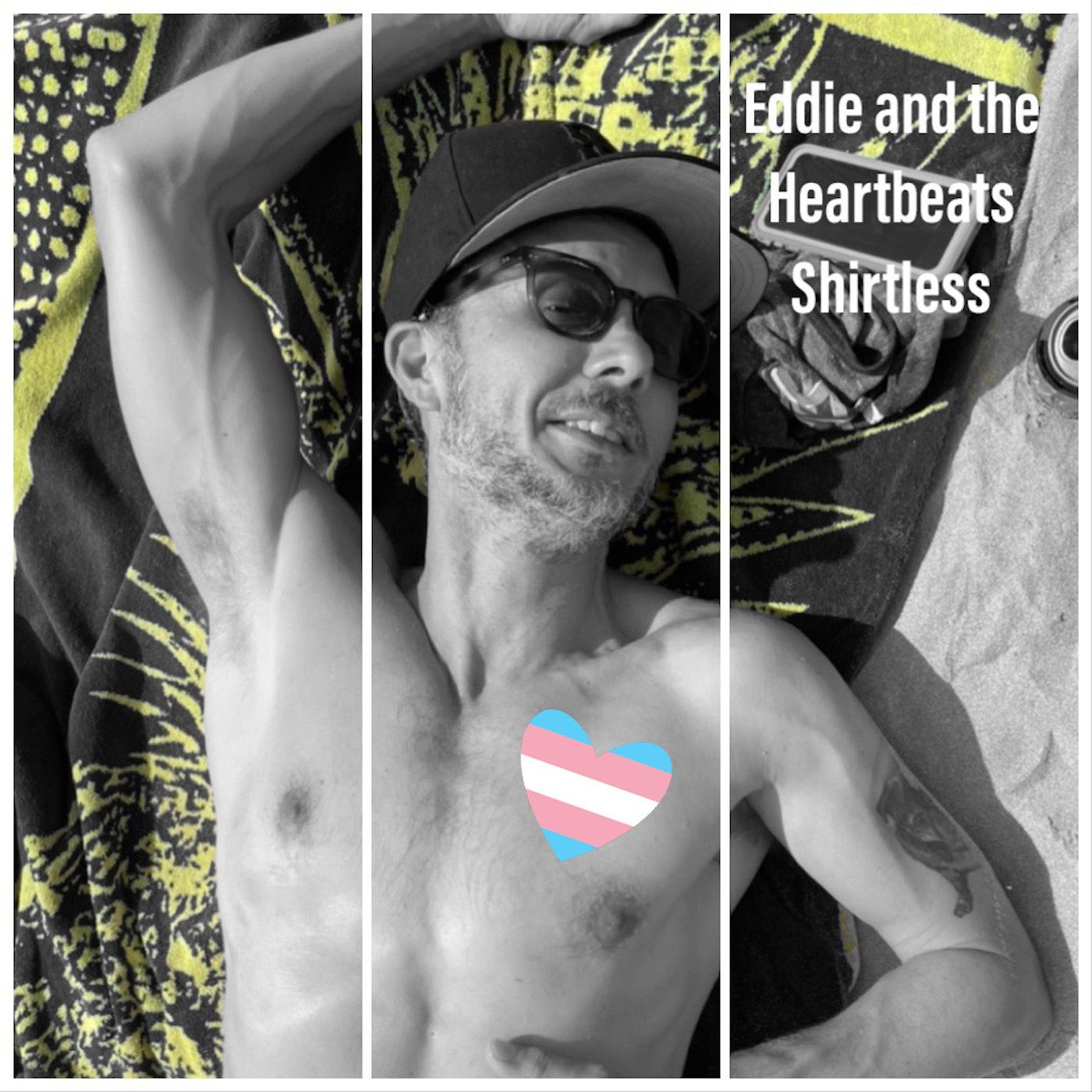 I'm releasing a new single for Pride called, Shirtless.  It's been a part of my live set and I had intentions to release an album that it would be a part of.  I'm trying new things so I decided to release it as a single!  I wrote this song as part of a song writing challenge with my mother-in-law, Nancy, while on vacation in Mexico.  It was a really fun vacation activity and Nancy wrote a great song too!  We did this while our respective partners were off learning to scuba together.  It was really sweet to share our progress each day and bounce ideas around and then perform them at the end of vacation for everyone.  That's the backstory.  My song is about the vulnerability and fear I and other trans people feel in public spaces.  It's also a celebration of my own trans experience.  You can listen to it now on this here website.  If you love Bandcamp (I hope you do!) you can also hear it there and download it.  If you sign up for my email list here on the website I'll send you a free download code.  If you prefer Spotify, please follow this link to pre-save the track and you will find in in your Spotify on release day.  
https://distrokid.com/hyperfollow/eddieandtheheartbeats/shirtless-2
I hope you enjoy the song!  Please drop me a note if you'd like to share your own stories or connect or just to say hello.  Thanks for your support!
P.S.  I'm trying something else new and working on a video for the song which I also hope will be ready on June 14.  More news on that soon!