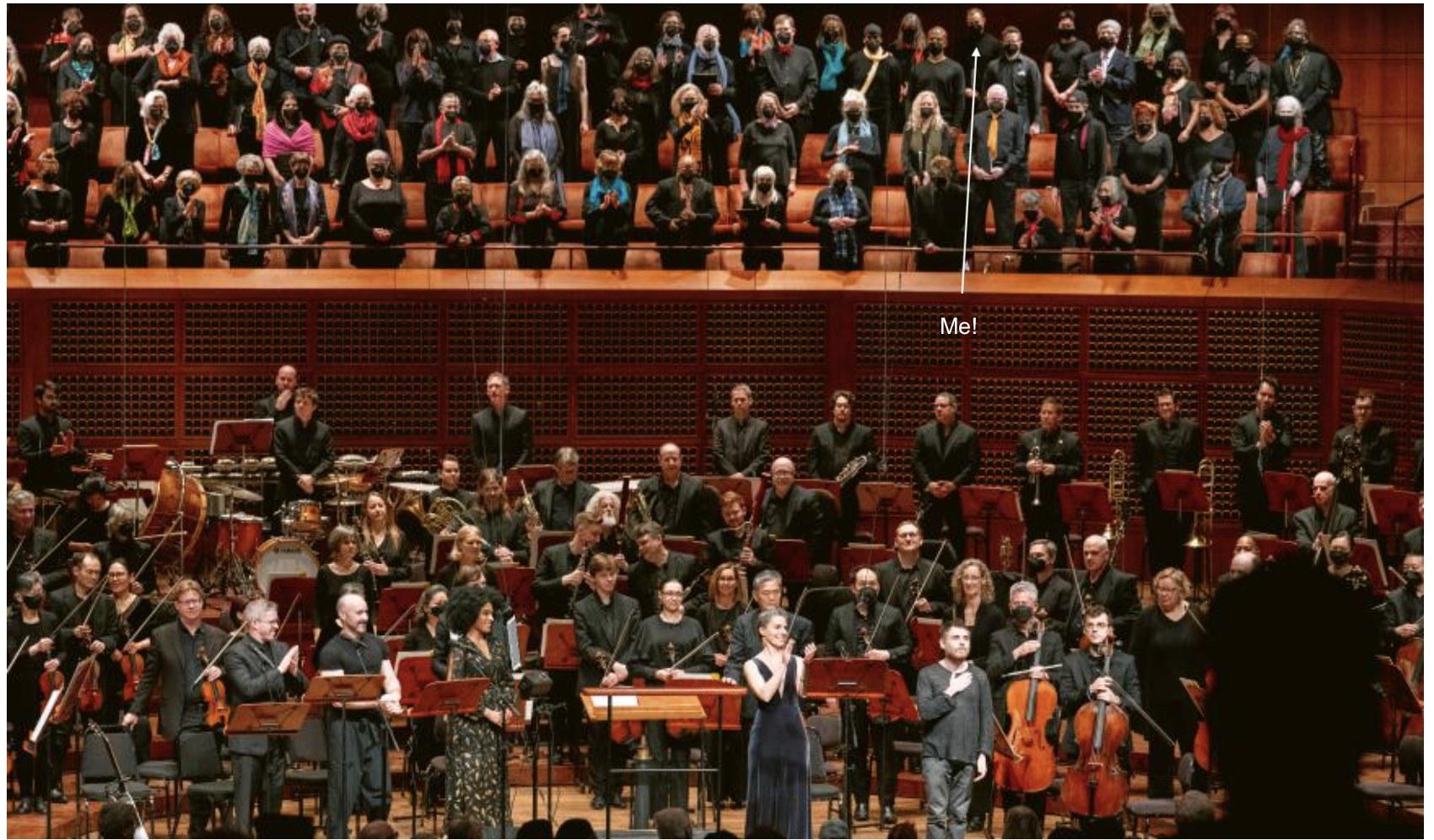 2023 is flying by and also in reality we are only a few weeks into it!  I'm getting very close to graduating from Berklee Online.  By the end of June I'll be done with this chapter in my education!  I'm sort of addicted to school so I'm sure I'll find a way to keep taking some sort of courses.  I've really loved my time at Berklee and treasure this degree I thought had slipped through the fingers of my youth.  I feel so lucky to have been able to have the time and resources to go back to school at age 50 and acheive something I never thought I'd get to do.  
So far 2023 has had some beautiful moments for me!  I played a show in the middle of San Francisco's atmospheric river moment on a rainy Sunday night at the very charming Lost Church with my friends Polythene Pam.  I scored a short film titled, "Little Gods," with director Lane Michael Stanley that I'm excited for the world to see and hear.  I really love Lane's work and his vision as a director and hope that I get a chance to work with him more!  I then had the opportunity to perform in a choir with my beloved Community Music Center onstage with the San Francisco Symphony!  This was such an amazing experience.  My little heart is so full from being a part of this beautifully composed and compelling oratorio by Gabriel Kahane titled, Emergency Shelter Contact Form.  You can listen to the recording with the Oregon Symphony on Bandcamp.  It was so thrilling for me personally to get this once in a lifetime opportunity to perform onstage with the SF Symphony and to be doing it with around 100 other vocalists gave me such a warm feeling of community.  I almost said no to doing this when my vocal instructor invited me.  Silly!  I'm so glad that I said yes.  
And more exciting stuff!  I'm the featured guest on the latest episode of "Stealth: A Transmasculine Podcast."  I had the honor of talking with my old friend, Kai, and new friend, Jackal, about my history, identity and all kinds of other stuff!  It's a really lovely conversation and in general the podcast warms my heart and reminds me constantly of how awesome my trans community is.
I'm currently working on several projects as part of my Berklee capstone project.  I'm using this time to ground myself and be clear about my interests and intentions going forward so I designed my project around that.  Lane's film will be a piece of this capstone along with a track I'm in the middle of composing that's in the form of a dark/mysterious and epic/big sounding trailer score.  I'm also hoping to collaborate with my pals Side Pony on orchestrating one of their songs.  I'm still looking for another short or two really short films to score for my capstone project.  And for good measure I'll chipping away at some tracks for an upcoming Eddie and the Heartbeats six song EP that I'm timelining to release this summer!  My partner, Corrie, will be gone for the entire month of March so I'll be hunkered down in Tone Generation Studios chipping away at all of these which sounds like a great way to spend my month alone!
xoxo